Recently Screened Candidates
Don't waste time with candidates who are not a good fit. We recently screened thousands of candidates and will arrange interviews with the best ones!
Candidates Just Submitted To Clients
These candidates were thoroughly screened and submitted to our clients for interviews in the last few days. Would you like to see similar ones?
Technical Screening
We rigorously screen and assess candidates through technical assignments. You will receive comprehensive candidate reports together with candidates' CVs such as these below: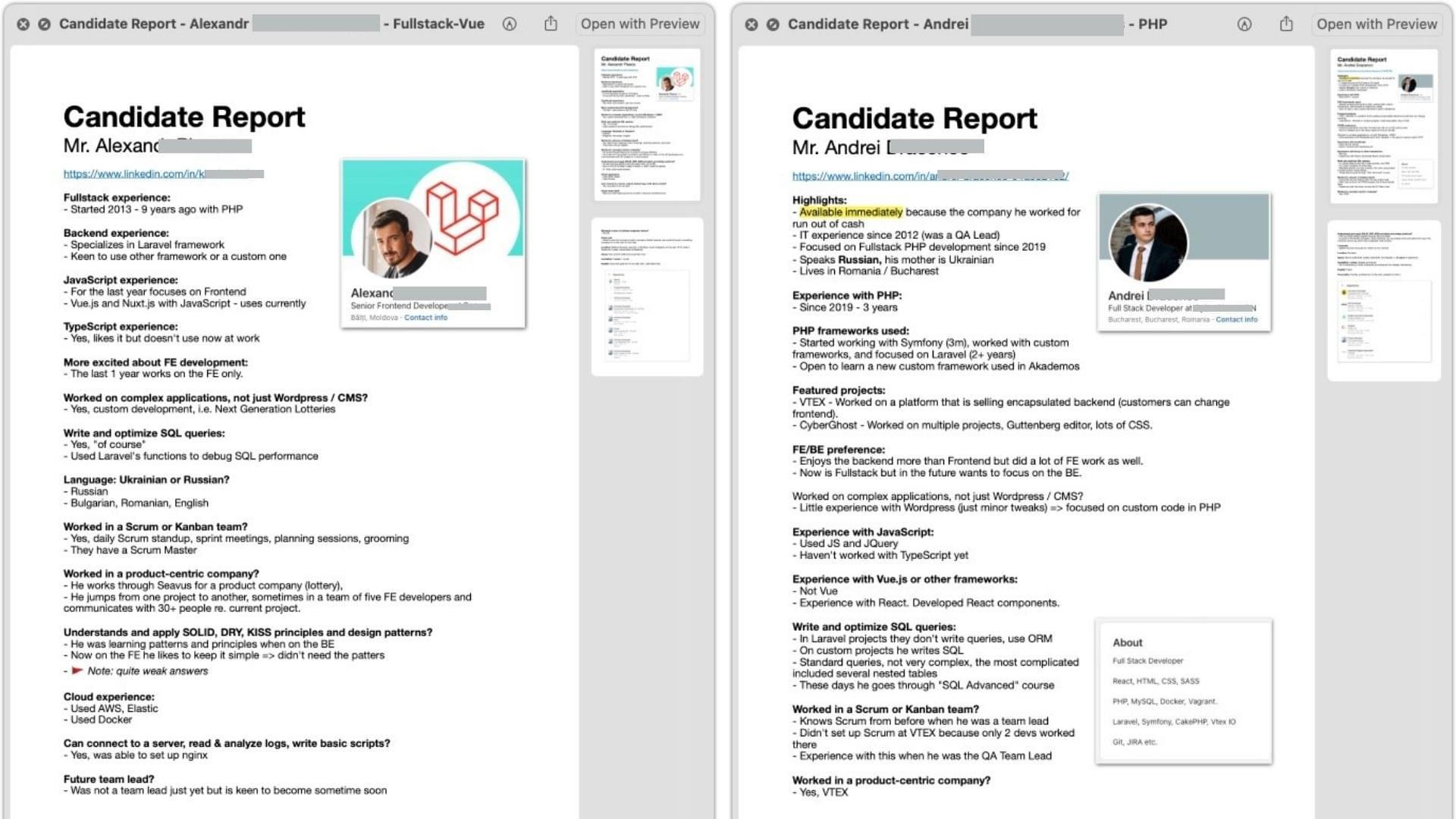 Do You Need To Hire IT Specialists?
Your internal HR may take weeks (or months!) to find the right IT professionals!
Stop wasting time and money! We have a huge database of IT candidates and over 50 trained and specialized IT recruiters who can quickly scout the market and introduce you to great IT candidates. Send us your job requirements and we'll get to work!